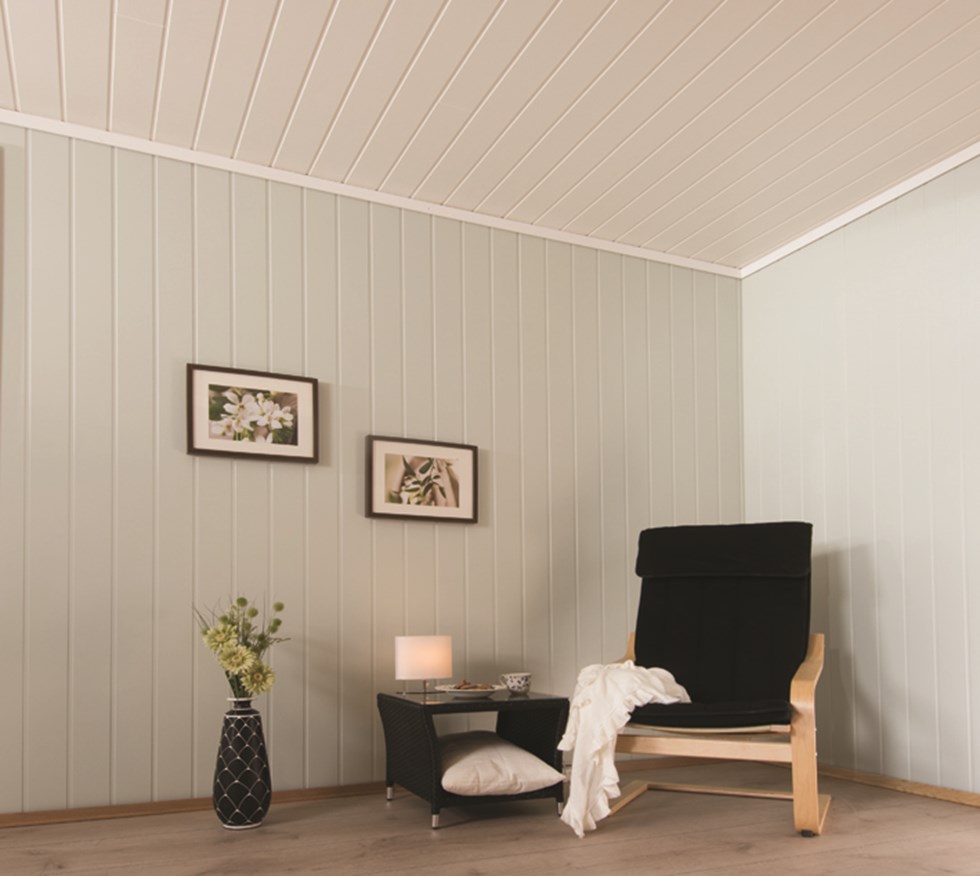 Healthy indoor climate
Building a new home, renovating or redecorateing: use the purest panel!
Huntonit holds an highly valued award from the Danish Technological Institute in Copenhagen. The panels are thoroughly tested and found free of toxic fumes.
All paint and glaze products are applied in accordance with the Indoor Climate Award and recommendation by the Norwegian Asthma and Allergy Association.
Huntonit panels are approved with Indoor Climate Award from the Danish Technological Institute. Read certificate.

Indoor Climate Award
Indoor Climate Award is shared by Norway and Denmark and recognized worldwide. Indoor Climate Award requirements is set for the product in its use  and the product's impact on air quality in indoor environment.
What is indoor climate?
Indoor climate includes all physical and chemical conditions that affect us when inside. Good indoor climate/air quality is important for health, well-being and the ability to learn. Poor indoor air quality may cause a loss of function and quality of life. A good indoor climate is especially important for anyone who struggles with asthma, allergies or sensitivities. (source NAAF).

M1
Finnish quality label for building materials is given in three categories, where M1 has the strictest criteria for emissions. Building Information Foundation RTS is ranked as the leading quality brand in Scandinavia.
Testing and criteria
To be awarded this quality mark, the products must pass a rigorous test of emissions (including ammonia, formaldehyde and carcinogens) and an odor test. The test period is 28 days.

Document