Brannit
Fire resistant wall and ceiling panels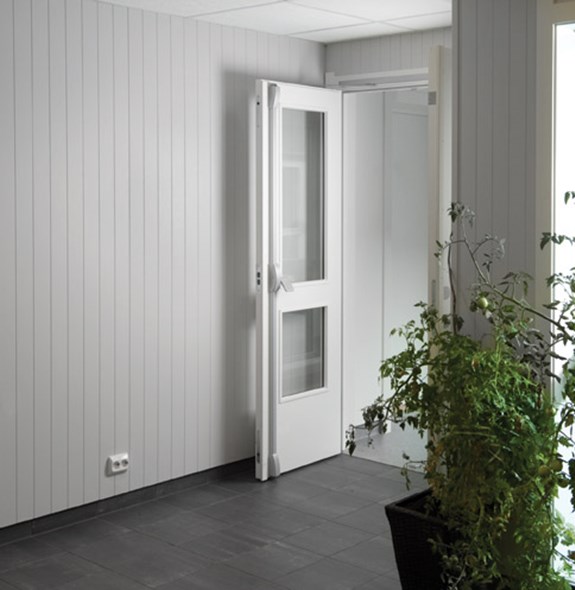 Fire resistant wall and ceiling panels
Brannit
The panels are prepainted in standard white, with fire retardant paint and may be used as both wall and ceiling panels.
Huntonit Brannit is developed to accommodate Norwegian fire regulations. The panels are tested and are approved according to wall boards K10 B-s1, NS.EN 13 501-1:2002.
Recommended usage areas for Brannit:
Schools
Kindergartens
Nursing homes
Accommodations like hotels, motels, B&B
Offices
Assembly halls
The panels are not to be used in wet rooms.
Gross dimensions wall:
White 11x620x2390 mm
White 11x620x2740 mm
Gross dimensions ceiling:
White 11x620x1220 mm
Certificate of conformity
Technical documentation