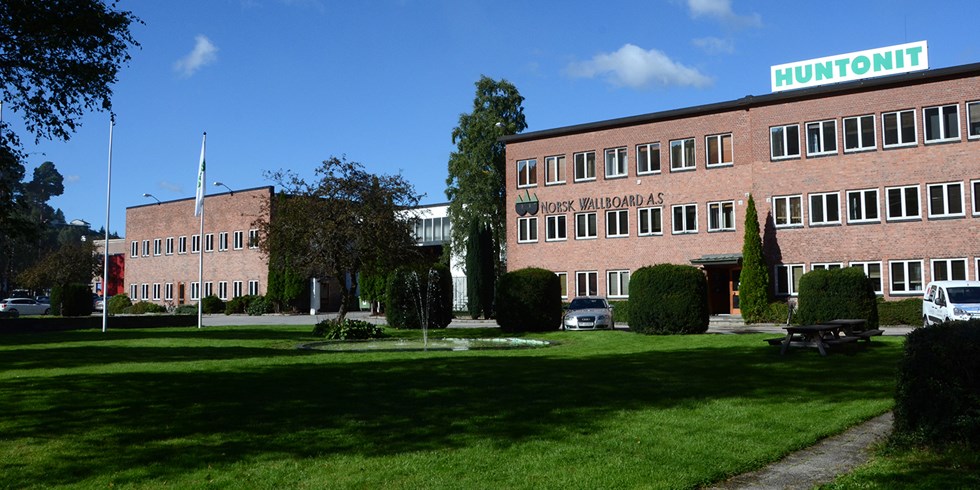 Huntonit products on the market for more than 60 years
Huntonit AS are based in Vennesla, Agder, Norway. The factory was built at the end of -40 century and the 12th of May 1950 Huntonit produced the first fiber board. The Huntonit factory and it`s products are under constant development. Today Huntonit is Vennesla`s largest private workspace with about 190 employees.
Huntonit`s main market is Norway, but a relatively large proportion are also sold to other European countries.
Huntonit pre-painted ceiling- and wall panels, and pre-painted panel boardsis the only pre-painted panel recommended by the Norwegian Asthma and Allergy Association. Huntonit panels are approved with Indoor Climate Award from the Danish Technological Institute
The raw product material for the production is obtained from Norwegian forest and consists of round logs, sawdust and wood chips. Huntonit AS owns over 78 000m2 plot area. 20 000m2 of this is production area.